LoRa and LoRaWan IoT Platfom
thethings.iO IoT Plarform supports any LoRaWAN and TheThings Network and The Things Industries LoRa and LoRaWan gateways with easy and simple data integrations with HTTPS, MQTT-S and other protocols. Easily set up your assets and start monitoring them, get real-time data and create custom brand dashboards.
Take advantage of all thethings.iO IoT Platform features with your LoRa and LoRaWan connected devices.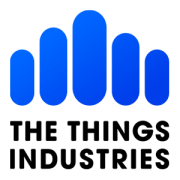 Request information LoRa IoT platform
Check out how thethings.iO can help you connecting your LoRa IoT assets in a fast, easy way.
Get in touch with us to know all the features and get a quotation.