Engineering Solution for hardware engineering companies and telcos
Hardware engineering companies, chip manufacturers and even connectivity telcos used to sell with sales developers with a suitcase full of chips. They were usually showing the chips to their leads and clients, trying to make them imagine how good would be their new connected product. That type of sales is over.
73% of companies who want to get into the Internet of Things, don't understand any business model related with the digitalization of their products. Furthermore, more than 50% of these companies can't imagine their future service neither.
That means that showing a chip, and not a complete system as a service does not help the sales. Companies need someone who can walk with them all the journey, showing them their experience and fails to don't repeat them again.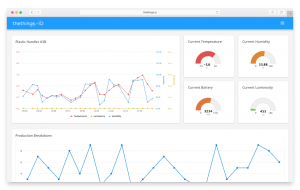 Download the thethings.iO Success Story
Type your email and immediately receive the thethings.iO Engineering Success Story in your inbox.