Device
&

Licenses Management
Manage your devices and store its data in real-time, enable real-time communication across devices and access to your data any time.
Device and license management with flexible and automatic provisioning.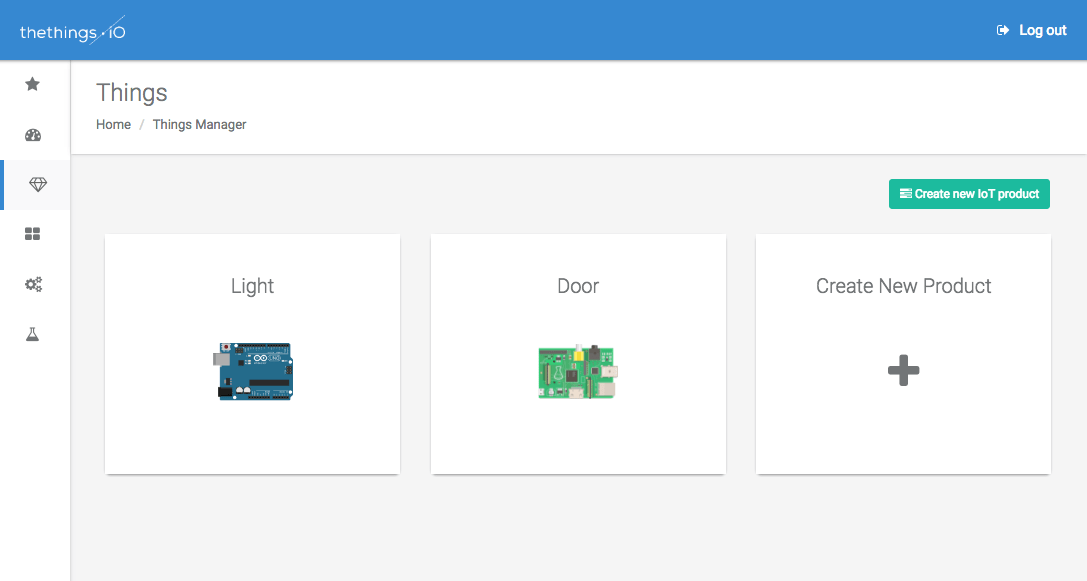 Companies can store real-time data with full control and ownership of their data, replacing large up-front costs with a low fee.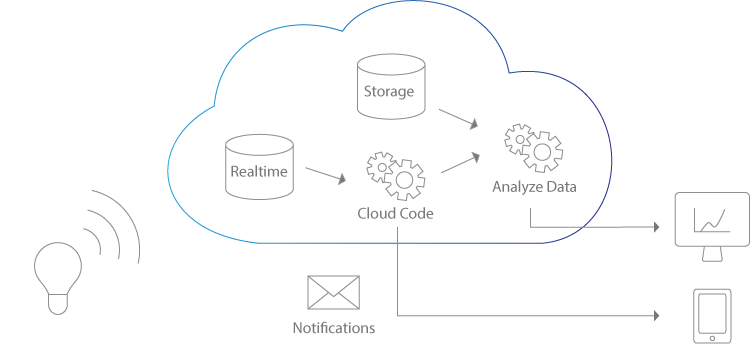 Cloud Code Processing
&

Action Management
Automatic jobs, triggers and functions to process your data when it is received from the device.
Cloud code functions, triggers and jobs
Create triggers, jobs and functions and execute theme.
Send notifications through twitter, sms or voice calls.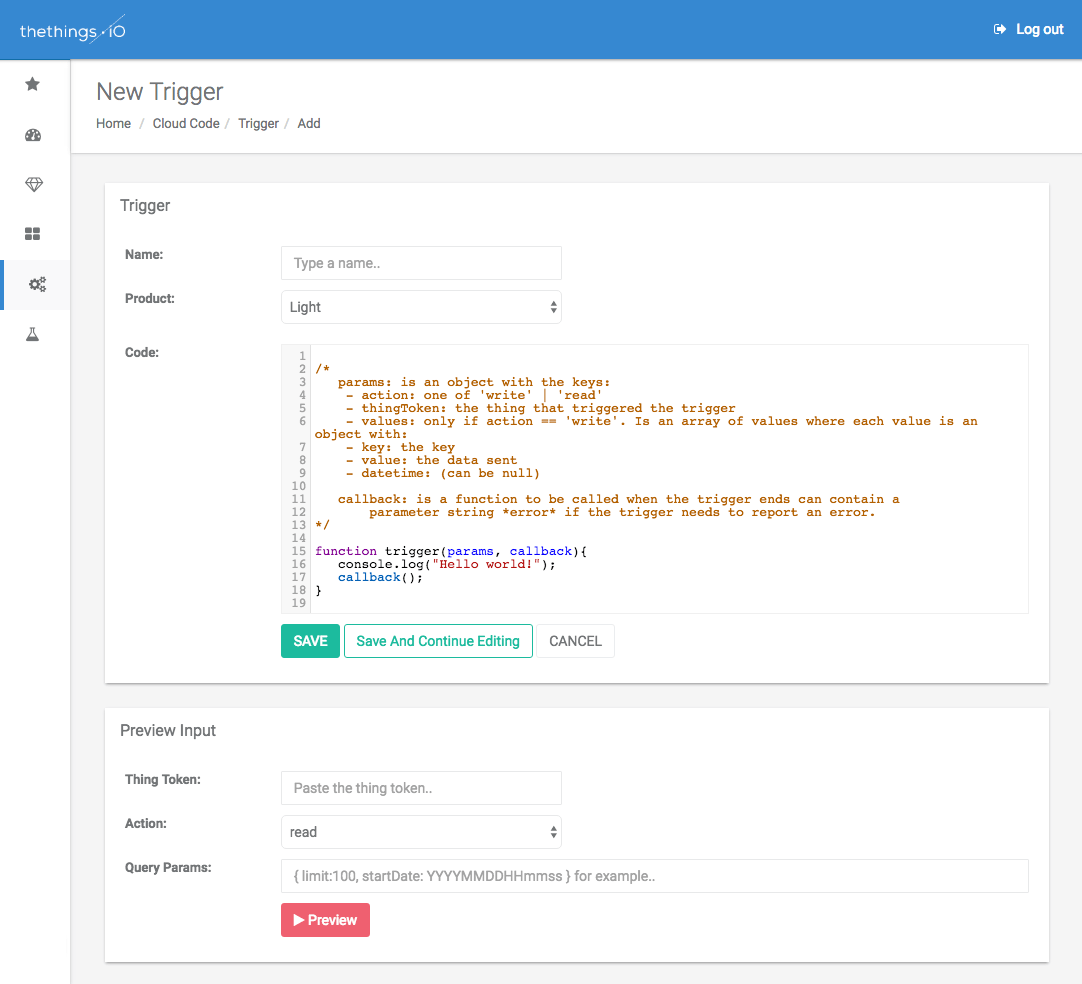 Data Monitoring
&

Visualization
Create custom IoT dashboards to monitor in real-time your customers behavior and product statuses.
Customize your IoT dashboards by adding and removing drag&drop widgets.
Track your metrics and be aware of what is happening with your devices.
Analyze the data of your products, compare it with resources and make desicions.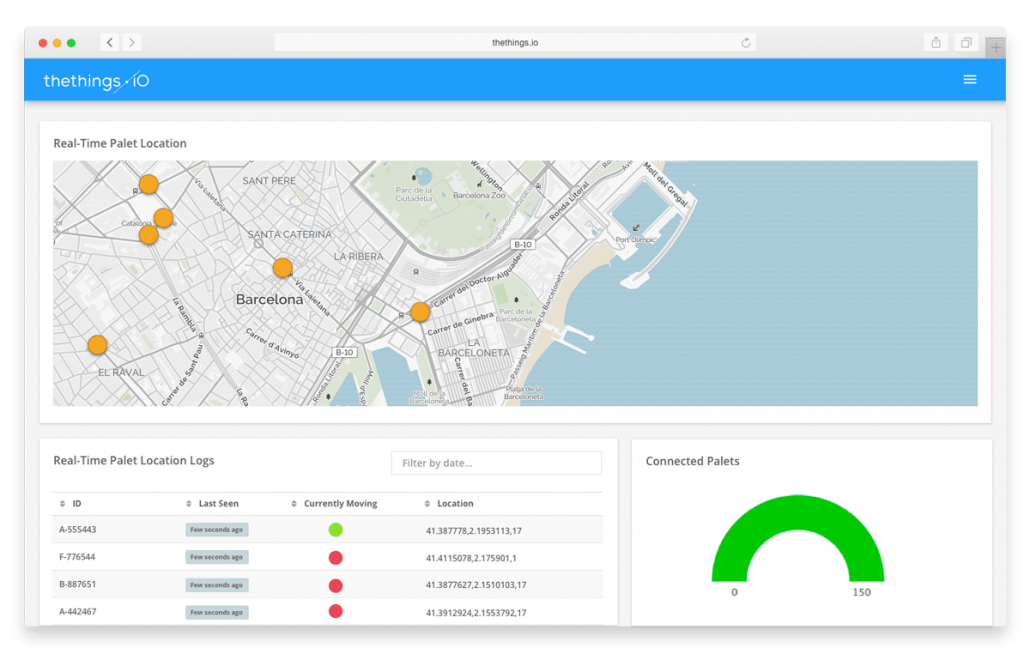 Realtime Product Monitoring
Track your connected products real-time through thethings.iO dashboards.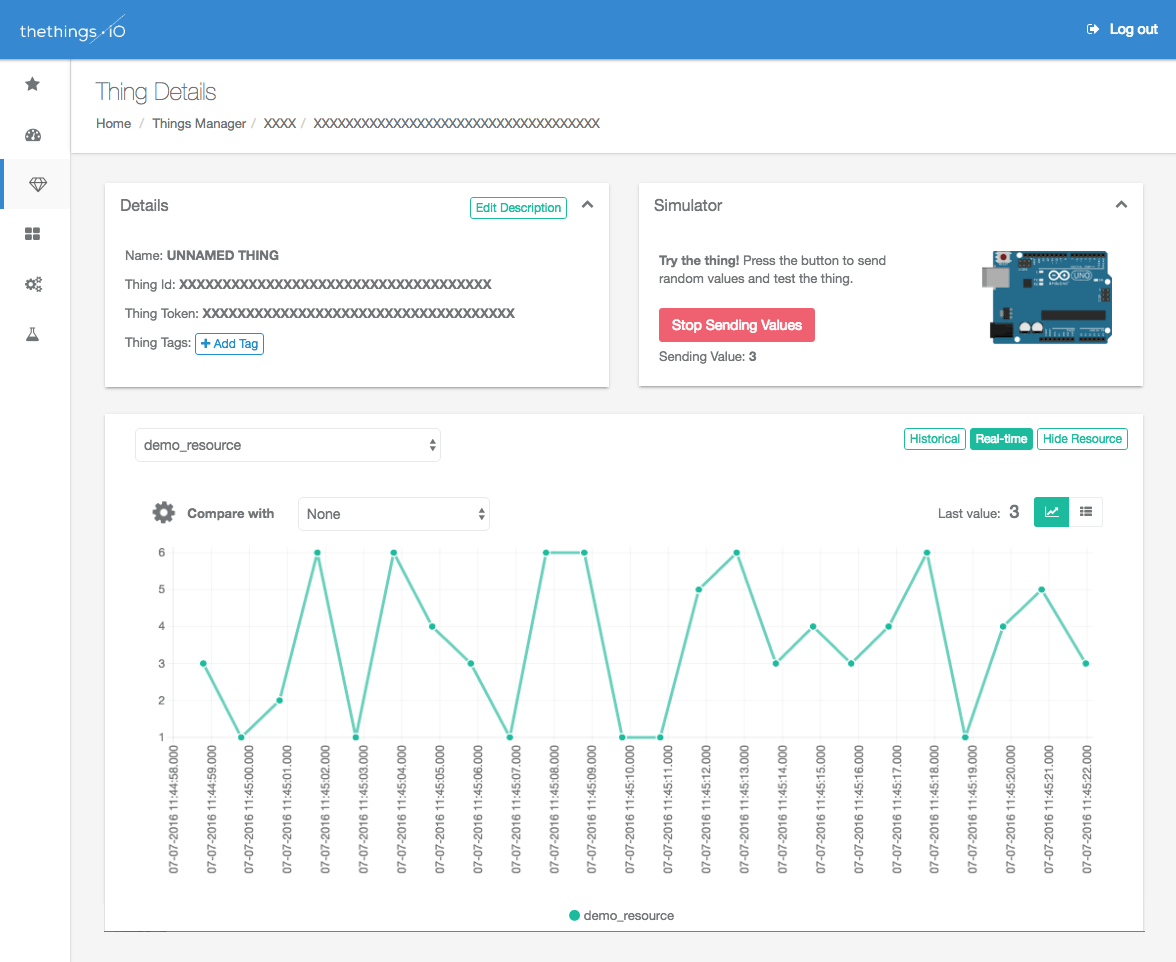 Analytics, AI, Predictive
&

Other Tools
Analyze your data and get insights to take smarter actions and improve your products with Artificial Intelligence and Machine Learning techniques such as predictive maintenance, assets management among other. Export your data, give access to your employees or end customers among other options.
Analyze how your customers use your products.
Get the history of your products data.
Configure logs to your products in order to understand your customers.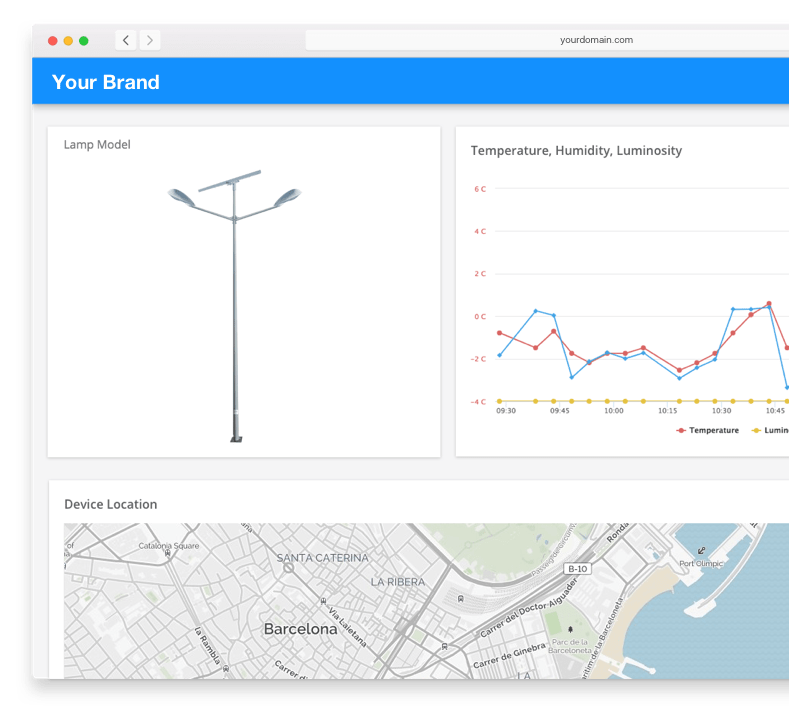 Interoperability
&

Integrations
Use our APIs, SDKs and Libraries to connect the data to your 3rd party existing devices (IFTTT, Alexa, Nest, Fitbit, among other) and platforms (APPs, CRMs, ERPs)
We are constantly working to be integrated with several 3rd party devices, services and apps.
Connect your things instantly to any of these third party platforms.